Principal Interior Designer
Arlene's biggest creative influence is her Mom. Arlene's home was very humble but full of her mom's artistic touches, great music, a gaggle of sisters an assortment of animals and always...always...the encouragement to be creative. So it was early on that Arlene learned to make magic out of mud. Arlene sees the possibilities in the spaces that surround us and is thrilled by design challenges. Nothing brings more pleasure than to take on a space that a client doesn't ever use and make it a space they just don't want to leave. She truly believes that you should surround yourself with beauty from the perfectly bespoke pieces designed down to the last stitch to the curiously awesome vintage piece that you would never have picked out yourself but now you can't see anything else in it's place.
You can find Arlene and her husband, Jeff, poking around their favorite vintage store haunts in Portland buying far too many lamps and chairs. Or out walking their rescue Golden Retriever (thank you Golden Bond Rescue!), Bonnie, who is the center of their universe...so spoiled and so worth it.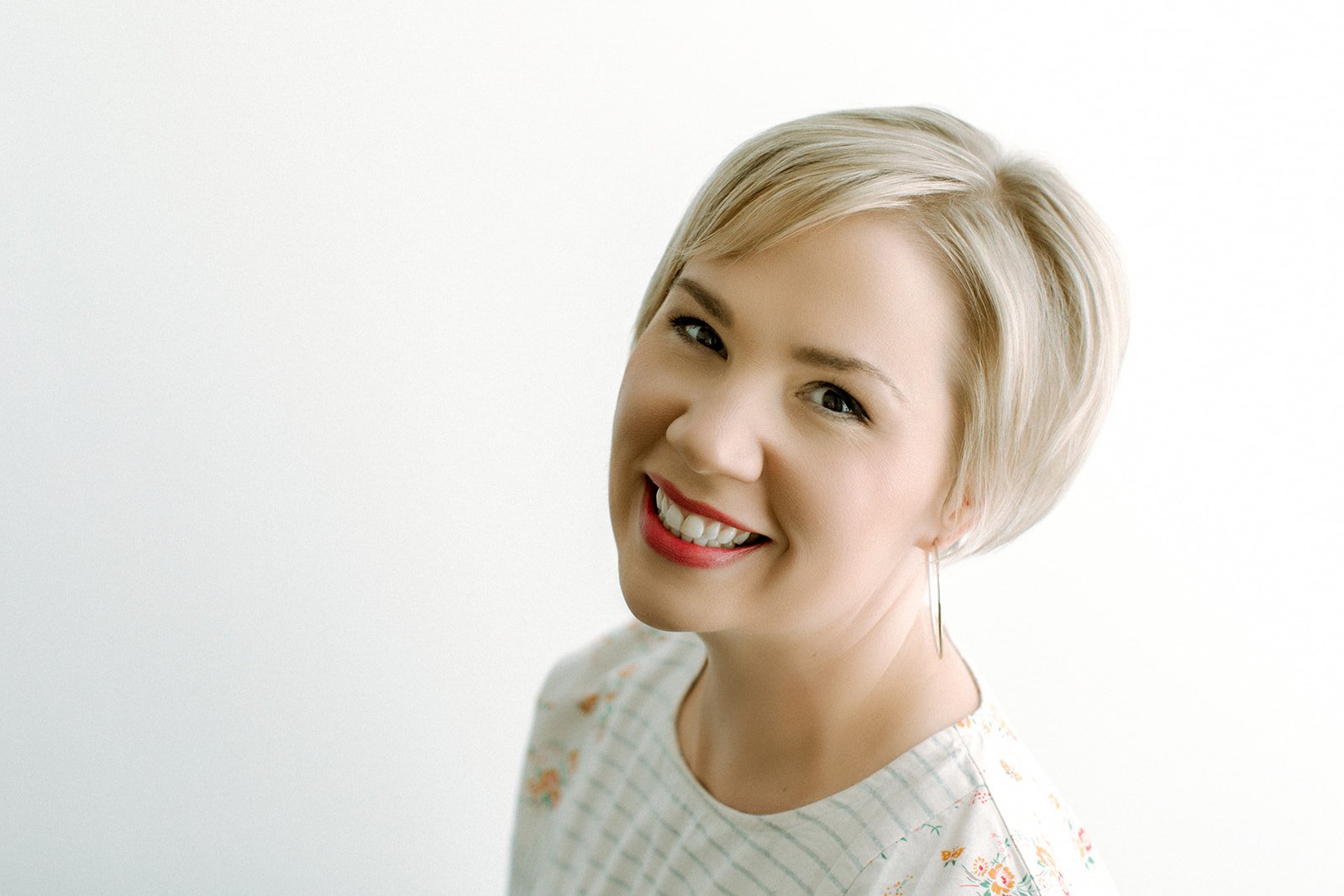 Senior Interior Designer
When Kimberly says that she has been obsessed with interior design since a child, she isn't kidding! Some of her first memories are lugging around her own toolbox "helping" her Dad build their NW Contemporary home in rural Yamhill County, when she was a mere 4 years old. During this time an appreciation for architecture and interior design was born. She was so inspired by beautiful homes that at just 10 years old she ordered her own Home Magazine subscription with her allowance (I'm not kidding). This lifelong passion for interior design eventually lead her to her dream career at Lord Design in 2014. Kimberly is most inspired by modern, Scandinavian and Japanese design styles but has a strong appreciation for interior design and architecture of all influences. No matter the direction of the project, Kimberly's designs always infuse an edited, textural and relaxed impression. Combining her interior design and drafting knowledge, with her personal experience as a homeowner and mother allows her to create spaces for her clients that also envelopes their personal tastes and lifestyle. Kimberly finds nothing more satisfying than working as a team to give her clients everything they imagined and more.
Interior Designer
From as far back as she can remember, Kayla has had the desire to make homes more beautiful! Born in the sunny foothills of Southern California, Kayla was raised on a laid back California aesthetic. That, combined with her love of historic restoration, funky textiles, and the hunt of the perfect antique, gave way to her eclectic and curated style. Her ability to translate all types of design from formal to modern makes her the perfect addition to the Lord Design Team! When she's not working she can be found scouring the flea markets for yet another vintage rug, arranging flowers she picked at Sauvie Island, or having a glass of wine at one of Portland's many trendy wine bars.
Office Manager
Tenacity, a head for numbers, humor and a huge heart are just some of the words that best describe Anita Brown. Anita has been supporting the creative process at Lord Design from the beginning (she's who the team considers the real boss!) and she has watched this small company grow exponentially. Her role behind the scenes is all about the details—accounting, product ordering, fulfillment and client support. Her attention to these details help make the difference between 'service' and 'exceptional service.' Anita grew up with 3 older brothers so you don't get much past her and she has a feisty spirit with a wicked, dry, very English sense of humor. She is passionate about animals, social justice and her rescue cat, Pinky, who has not one but two condo towers...tasteful condo towers mind you. She and her partner, Steve, live in the Alberta neighborhood and love sitting on the porch of their home which they also rescued from being a complete wreck to a warm, vibrant space a buzz with family and friends.
Professional Associations